The third conference of the IPCAN (Independent Police Complaints Authorities's Network) network on « The respect of fundamental rights and freedoms in the context of the strengthening of the fight against terrorism », co-organised  by the Defender of rights and the Council of Europe, will be held in Strasbourg on 14th and 15th of September 2017.
.
Independent institutions, security forces, practitioners and theorists, gathered in the premises of the Council of Europe in order to  dialogue, share their expertise and to reflect together on ways to preserve in Europe, the fragile balance between 'security' and 'freedoms'. See the whole programme here.
.
The entire event is available on Youtube here: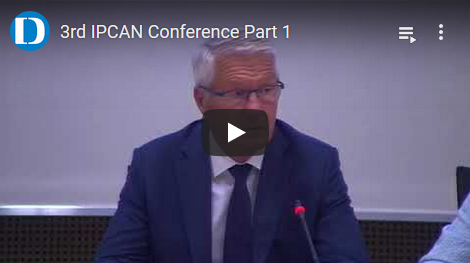 The conference successfully concluded with the signing of the Strasbourg Declaration. Supported by 16 members of the network and based on relevant international and European standards, this declaration calls on the Council of Europe, the European Union and the OSCE to mobilise their bodies and to engage in a concerted reflection on national mechanisms for the external control of security forces.
For more information and to read the Declaration, click here.
Ressources
Défenseur des Droits : Counterterrorism and Fundamental rights in France (2017)
Défenseur des Droits : Opinion of the Defender of Rights on the monitoring of the state of emergency (2016)
Défenseur des Droits : Opinion on the Review of referrals following the state of emergency and action of the Defender of Rights (2016)
Unia : Measures and climate: post-attack consequences (2017)
Office of the United Nations High Commissioner for Human Rights (OHCHR) : Human rights, terrorism and counter terrorism (2008)
Amnesty International : Dangerously disproportionate: the ever-expanding national security state in Europe (2017)